Juic'd Maximum poppers lives up to its name. Its ultra-potent effects will not leave you indifferent thanks to the amyl nitrite formula, the strongest nitrite in existence. Its opaque glass bottle allows for better preservation, as well as its airtight cap.
Strong poppers
Maximum potency
Pure and stabilised molecule
Mini version
Features: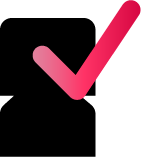 Compatible with the following:
XTRM SNFFR ® for the finest kick, with no contact to the aroma. Best to order with all your popper purchases!
Important: this type of bottle does contain 10ml of liquid, but it is not filled to the brim so that the aroma can develop for best effects.
Free Express shipping within Australia on orders over $100!