Juic'd Gold Label Poppers 24ml
Formula: Xtreme Formula IsoAmyl mixture
Introducing Juic'd Gold Label Poppers 24ml – the ultimate leather cleaner for enthusiasts like you! Get ready to take your cleaning experience to new heights with this incredible product.
Are you tired of the same old poppers that just don't deliver? Look no further, because Juic'd Gold Label is here to revolutionize your cleaning routine. Our Xtreme Formula, infused with the mesmerizing scent of amyl juice, will transport you to a world of extreme sensations.
Prepare yourself for a journey like no other with aphrodisiac aromas that will engulf your senses, awakening your inner desires. Feel the gentle warming sensation on your skin as you apply Juic'd Gold Label to your favorite leather items. And that's just the beginning.
With Juic'd Gold Label, your libido will awaken and your orgasms will increase tenfold, or maybe even more!
But that's not all – Juic'd Gold Label comes in a convenient 24ml bottle with a safety cap, ensuring that you can take your leather cleaning adventures wherever you go. Whether you're at home, on vacation, or exploring new territories, Juic'd Gold Label will always be by your side.
Try Juic'd Gold Label Poppers 24ml today and let the extreme formula work its magic on your leather items. Your cleaning routine will never be the same again.
Information about Juic'd Gold Label Poppers
Gold Label Poppers
Brand: Juic'd
24ml bottle with safety cap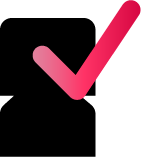 Safety Warnings:
Highly flammable
Harmful if swallowed
Keep product away from the surface of the skin
Keep out of reach of children
Compatible with the following:
XTRM SNFFR ® for the finest kick, with no contact to the aroma. Best to order with all your popper purchases!
Important: this type of bottle does contain 24ml of liquid, but it is not filled to the brim so that the aroma can develop for best effects.
Free Express shipping within Australia on orders over $100!